Dogster is giving away their new stickers!
Same thing, just send them a self-addressed, stamped envelope if you are in the USA.
If you are not in the US of A, like me, you can send them an International Reply Coupon together with the self-addressed envelope.
And since I'm gonna mail them the IRC, I might as well send some stuff together. Pictures of my two sweeties. 😀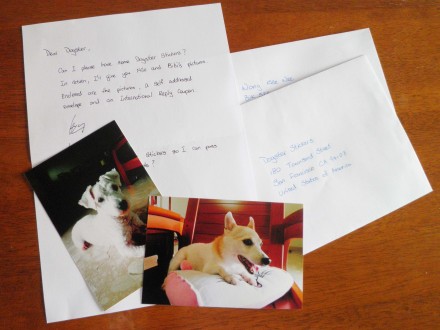 Also, they are having a photo competition of sorts. Once you have got the stickers and found an awesome place to stick them, take a photo and send it to them. The best photo will get featured in their blog!