It seems like the Lamy T10 black ink fades pretty easily. Stuff that I wrote a few weeks back have faded to a greyish-brown colour instead of the original black colour…
Another thing I notice was that the ink's solvent (I think…) seems to oxidize or something when it is exposed to air, turning into a yellowish stain.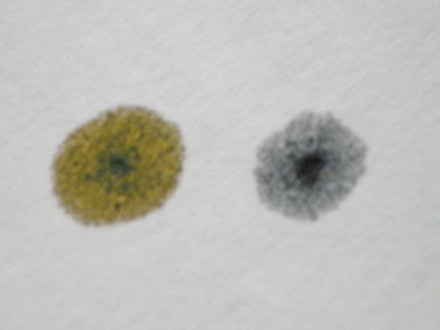 On the left is the Lamy T10 Black ink that came with my Lamy Al-Star and on the right is the Pelikan Brilliant Black that I filled into my Hero 336.
The paper was soaked by placing the nib on the paper for a while, letting it flow out.
Did I get an imitation ink, or are all Lamy T10 Black ink like that?